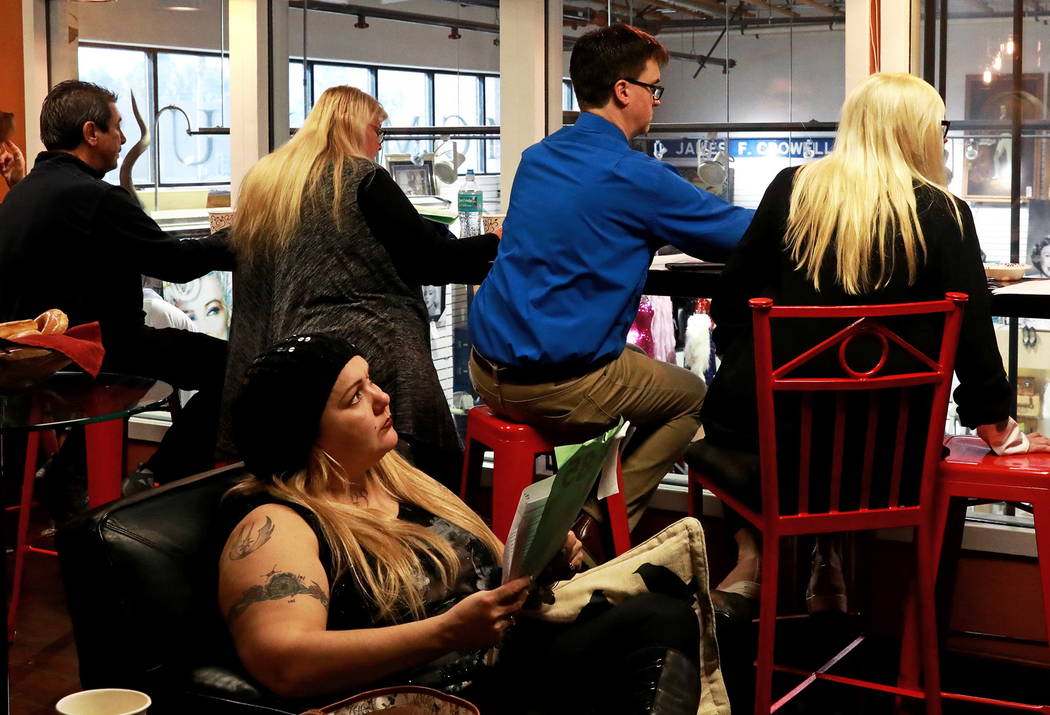 Debbie Reynolds' and Carrie Fisher's collections were auctioned in Las Vegas & Online on February 11th, 2018.
Article from Las Vegas Review-Journal after the auction
The Force flows at Fisher family auction in Las Vegas
An auction of more than 800 items collected by Debbie Reynolds and daughter Carrie Fisher drew a packed house Sunday at McManus Auctions in Las Vegas.
Money raised will be donated to the new Debbie Reynolds Performing Arts Scholarship at UNLV.
Reynolds' son, Todd Fisher, presided over the sale.
Among the items were movie costumes, props and personal belongings, including Reynolds' vintage wall phone, as well as "Star Wars" memorabilia collected by Carrie Fisher, who portrayed Princess Leia in five of the films.
Judy Plaster bid on a framed picture of Reynolds.
"I fell in love with Debbie when I was 11," Plaster said. "I even named my daughter Tammy after her movie."
Article from Fox 5 KVVU-TV Las Vegas before the auction
Carrie Fisher's brother, who is also Debbie Reynolds' son, said he is auctioning off some of their collection for a good cause. Profits from the auction will go towards UNLV's Debbie Reynolds Scholarship for the Arts, he said.
Debbie Reynolds was a huge collector. Her son, Todd Fisher said they have warehouses full of items from movie sets, other movie stars and of course, Star Wars memorabilia. Fisher said getting rid of the stuff for a good cause is what his mother would have wanted.
Fisher has a connection to almost all of the pieces in his late mother's collection. While he's kept the items that mean the most to him, he said the rest of this stuff belongs in different hands.
"Debbie had a mandate. It started when she did the first auction, which was to find people that cared as much as she did and put it in their hands since she could no longer take care of all of it," Fisher said.
From gowns worn by movie stars to Carrie Fisher's childhood lunch pail to items from different movie sets, Fisher said his mom had it all.
"My mother was a fan. She was a little girl at the studios and she was enamored by the stars just like everybody else," Fisher said.
It's why all the money made from auctioning these items is going towards the Debbie Reynolds Performing Arts Scholarship at UNLV.
"Carrie and Debbie left amazing things in their work, in their writings, in their movies, all the things they did, pictures, a lot of things. But this is just a really unique little way to keep her alive and to help find that next Debbie Reynolds, that next Carrie Fisher," Fisher said.
He said his mother grew up poor and only got her big break thanks to help from others.
"It's why she spent so much of her career giving back to countless charities," Fisher said, "One of those charities was UNLV and Debbie felt connected to Las Vegas, connected to this university."